2022 Speakers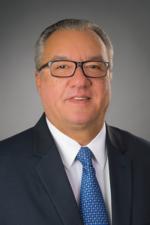 Lourenco Goncalves
Chairman President and CEO, Cleveland-Cliffs
Lourenco Goncalves was appointed Chairman, President and Chief Executive Officer of Cleveland-Cliffs Inc. in August 2014. Since joining the company, he has implemented and has been executing a strategic initiative designed to strengthen Cliffs' position as a major player in the U.S. steel industry.
Mr Goncalves brings more than 30 years of experience in the metals and mining industries, as well as extensive Board experience, in the United States and abroad. Prior to Cliffs, he served as Chairman of the Board, President and Chief Executive Officer of Metals USA Holdings Corp. for over 10 years. Prior to Metals USA, Mr Goncalves served as President and Chief Executive Officer of California Steel Industries, Inc. from March 1998 to February 2003. Prior to that, he was employed by Companhia Siderúrgica Nacional (CSN), where he held several positions in operations and sales. Mr. Goncalves served as a board member of Ascometal SAS, a manufacturer of special steel headquartered in Paris, France, from October 2011 to April 2014.
He currently serves on the Board of the American Iron and Steel Institute (AISI). Mr Goncalves is a Distinguished Member and Fellow of the Association for Iron & Steel Technology (AIST). In 2019, he was the recipient of the Crain's C-Suite CEO award for his contributions, community commitments and outstanding professional performances in Northeast Ohio.
Mr Goncalves earned a Master of Science degree in Metallurgical Engineering from the Federal University of Minas Gerais in Belo Horizonte, Brazil and a Bachelor's degree in Metallurgical Engineering from the Military Institute of Engineering in Rio de Janeiro, Brazil.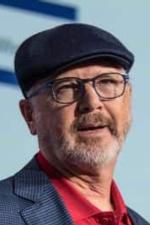 John Packard, Steel Market Update - Master of Ceremonies
President and CEO, Steel Market Update
John Packard is the President and CEO of Steel Market Update, part of CRU Group. Mr Packard spent 31 years actively selling steel in the service center, trading company and steel mill segments of the industry. He founded Steel Market Update in 2004 as a way of communicating with his customers. In 2008, Steel Market Update was incorporated as a provider of market intelligence to the steel industry and, in 2018, the company was purchased by the CRU Group. Mr Packard is a frequent speaker at industry and financial events. He is also the founder of the SMU Steel 101, Managing Price Risk and custom steel training workshops. He also founded the SMU Steel Summit Conference, which has become the leading steel conference in North America.