2023 Speakers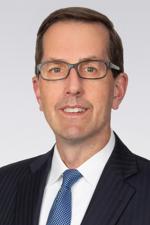 Timothy C. Brightbill
Partner, Wiley's International Trade practice
Timothy C. Brightbill represents clients on all aspects of international trade law and policy including import trade remedies (such as antidumping (AD) law and contervailing duty (CVD) law), renewable energy and climate change policy, digital trade, and customs enforcement matters, among others, Tim leads counsel to numerous U.S. industries including steel and steel products, steel scrap, solar, mobile access equipment, hardwood plywood, wooden cabinets and flooring, and lined paper school supplies. He is recognized as one of the nation's leading lawyers in international trade by Chambers USA and The Legal 500 for almost a decade and is quoted in the media by major news publications such as Politico, Associated Press, The Washington Post, and Bloomberg Law. In addition to his practice, Tim has been an adjunct professor at Georgetown University Law Center for 20 years.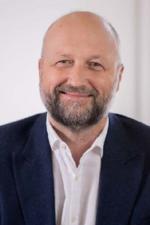 Erik Britton
CEO and Managing Director, Fathom
Fathom is a world-leading consultancy specializing in macroeconomics, geopolitics and financial markets.
Erik is responsible for designing and implementing the company's strategy, for guiding its macro research, and for winning and leading major projects in macro, finance and political analysis, and ensuring those projects are completed to the highest possible standard.
Prior to joining Fathom in 2007, Erik Britton was a director at a leading economic forecasting consultancy heading up major consultancy projects for clients in blue-chip industrial firms, financial services and government in the UK, Europe and United States.
Previously, he worked at the Bank of England where he spent five years in the Monetary Analysis Division running the Bank's UK macroeconomic model, co-ordinating its internationsl forecast, and managing a team of economists responsible for analysing corporate sector economics.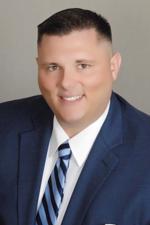 Michael J. Ceravolo
Chief Commercial Officer - Beemac Logistics
Michael Ceravolo joined Beemac in 2016, bringing nearly 20 years of transportation industry leadership, business development, and supply chain transformation experience to his role with the company. He is an executive with proven success overseeing mulitple divisions, preparing and controlling multi-million dollar budgets and coordinating company-wide continuous improvement projects.
His responsibilities as Chief Commercial Officer include setting strategic direction and driving execution across the company's entire logistics network, which services thousands of customers annually. Michael is also accountable for the overall operations and commercial performance of Beemac Logistics.
Since joining Beemac Logistics in 2016, Michael has been strategic in fast tracking the company's growth from less than 10MM in topline revenue in 2016 to over 500MM in 2022.
Michael holds a B.S. from Robert Morris University in Supply Chain Management and Logistics Engineering as well as a degree in Professional Aviation Management. Previously, Michael served as Director of Energy Services for PLS Logistics where his focus on oil and gas clients, innovation, improved operational efficiency and improved execution led to significant growth for the organization.
Michael is also an FAA licensed pilot, a member of the National Assocition of Steel Pipe Distributors and the Young Supply Chain Professionals Organization. Outside of work, Michael enjoys coaching youth football and supporting philanthropic initiatives. He is active in Project Holiday Dreams, Toys for Tots, Make-A-Wish Foundation, Habitat for Humanity and the Feeding America Network. His other interests include boating, golf, and traveling with family. He currently resides in Beaver, PA with his wife Jill and two children Ethan and Avery.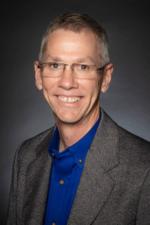 Rocky Christenberry
Vice President, Priefert Steel and Priefert Manufacturing
Priefert Manufacturing is headquartered in Mount Pleasant, Texas, and is one of the largest farm, ranch, and rodeo equipment manufacturers in the world. Vice President, Rocky Christenberry, has over 40 years' experience in the Manufacturing industry. The experience has led to an extensive knowledge base in steel processing equipment. He is the primary lead in the planning and purchasing as well as implementation of all equipment and buildings for the growth of the company.
In 2008, Priefert expanded its capabilities to meet the needs of other steel-consuming businesses and today process 20,000 tons of steel each month. Since that time, Priefert Steel Sales has grown exponentially and currently operate additional steel processing centers in Benton, Arkansas and Fort Worth, Texas.
Outside of work, Rocky is an avid runner. He has run eleven marathons in the last four years and continues to train. He also enjoys working with intricate parts, spending time with his wife, Shari, his kids and grandkids.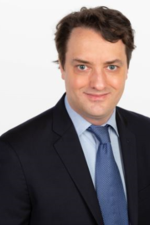 Michael Cowden
Senior Editor, Steel Market Update
Michael Cowden is a senior editor for Steel Market Update (SMU). Cowden has covered the steel industry since 2007. He has since 2014 specialized in flat-rolled steel but has previously reported on steel long products, steel pipe and tube as well as aluminum. Before joining SMU, Cowden held reporting jobs at Fastmarkets AMM in Chicago - where he was involved in launching AMM's daily hot-rolled coil index, the Associated Press in Pittsburgh, and the Cambodia Daily in Phnom Penh. He has also worked as a copy editor and in marketing at the University of Chicago Press. Cowden has a bachelor's degree in English from the University of Chicago and a master's degree from Northwestern University's Medill School of Journalism.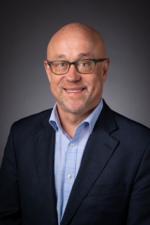 Wade Elliott
Senior Vice President Marketing and Business Development, Port Tampa Bay
Wade Elliott joined Port Tampa Bay in 2003 and has over 30 years of port businesss development, marketing and reasearch experience workign with clients across the globe, includiing exporters, importers, ocean carriers, terminal operators and cruise lines. He was previously Executive Director of the Halifax-Dartmouth Port Development Commission.
Mr. Elliott is a graduate of Dalhousie University in Halifax, Nova Scotia where he also worked as Reasearch Associate conducting economic and policy research in the maritime sector. He began his career working at sea aboard a variety of ships, including container, bulk, tanker, offshore supply and seismic survey vessels.
He is the Chairman of the Tampa Foreign Trade Zone, and serves on the boards of the Tampa Port Ministries Seafarers' Center and the Central-North Florida District Export Council.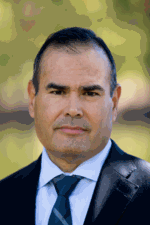 Michael D. Garcia
Chief Executive Officer, Algoma Steel Inc.
Michael Garcia was appointed Chief Executive Officer of Algoma Steel Inc. in June 2022. Before joining Algoma, Mr. Garcia gained more than 30 years of international management experience in steel, pulp & paper, and aluminum. Most recently, Mr. Garcia spent seven years at Domtar Corp. as President of the Pulp and Paper Division and before that, three years at Evraz-Highveld steel & Vanadium in South Africa where he served as Chief Executive Officer. Earlier in his career, Mr. Garcia spent eight years at Alcoa in multiple roles, most recently as Vice President of Sales and Marketing of Alcoa Asia. Previously he served five years in the United States Army as an Armor officer with the Third Armored Cavalry Regiment and is a veteran of Operation Desert Storm.
He currently serves on the board of Alliant Energy Inc., a public utility holding company. Mr. Garcia holds a computer science degree from the United States Military Academy at West Point, NY, and an MBA from Harvard Business School.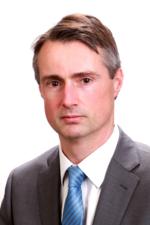 Alex Hacking
Head of Americas Metals & Mining Research at Citi
Alex Hacking has been at Citi since 2004 looking at steel and metal markets in the US and Latin America. His main focus is steel, iron, ore, coal, copper, aluminum, nicket and lithium. Alex has a degree in Manufacturing Engineering & Material Science and an MBA.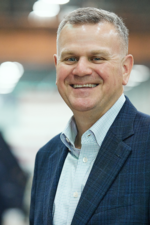 Kenneth E. Jaycox
Senior Vice President & Chief Commercial Officer
Kenneth E. Jaycox joined United States Steel in September 2020. In his current role, Mr. Jaycox leads U.S. Steel's commercial functions and is responsible for customer value creation in the areas of sales, commercial support and marketing.
Prior to joining U.S. Steel, Mr. Jaycox advanced through increasingly responsible roles with Sysco Corporation, International Traders Inc./First American Carries, Compass Group North America and The Coca-Cola Company.
Mr. Jaycox is a native of St. Louis, Missouri, and holds a bachelor's degree from Saint Louis University in St. Louis.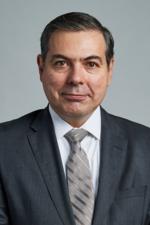 César Jiménez
President & CEO, Ternium Mexico
César Jiménez is President of Ternium México, one of the leading steel companies in Latin America. Ternium is a public company listed on the New York Stock Exchange (TX), with annual revenues of US$16.1 billion in 2021, over 20,000 employees, around 9,000 of them based in Mexico.
He has 36 years of experience in the steel industry, starting his career in 1986 at Hysla. In 1992, he joined IMSA Group, acquired by Ternium in 2007, where he served as Order Manager Director, and later as Industrial Sales Director. In November 2010, he was appointed CEO of Tenigal, a Joint Venture between Ternium and Nippon Steel, and in 2014 Commercial Vice President in Ternium México, a position he held until 2018 when he was promoted to the current position.
He is also a member of several Boards, and is President of the regional initiative Nuevo León 2.0. César previously served as President of the Automotive Cluster of Nuevo León, and as President of the Monterrey Competitiveness Center. In addition, he is a member of the board of directors of Tenigal.
He holds a Bachelor Degree in Computer Science from Universidada Autónoma de Nuevo León, a Master Degree in Information Systems Management from Instituto Tecnológico y de Estudios Superiores de Monterrey, and attended the General Management Program at Harvard Business School.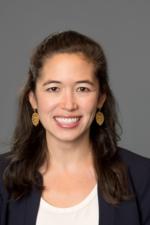 Janine Mansour
Head of Business Development, Port of New Orleans
Janine M. Mansour has been on the commercial team at the Port of New Orleans since 2010 and currently serves as the Head of Business Development. In her role, she manages the Business Development department which works to develop cargo, rail, real estate and cruise activitiy at the Port by identifying new investment oportunities and by promoting the Port to shippers, shipping lines and cruise lines, logistics providers and the maritime service sector. One of Janine's most notable accomplishments as Commercial Director is securing the Port's ever direct, all-water Asia container service which had been a vital missing link in the Port's profile of services. Prior to joining the Port, Janine worked in communications and community relations at Entergy New Orleans, Inc.
Janine attended Rice University, where she ran division-1 cross-country and track and graduated with a B.A. in both Psychology and Policy Studies. She received her MBA with a concentration in Management from Tulane University in 2014. Through Tulane, Janine received the Allen R. Vorholt Fellowship for outstanding leadership and scholarship. Janine is a native New Orleanian, speaks Mandarin, is an avid Saints footbal fan and enjoys traveling, cooking and the various live music and cultural festivities New Orleans has to offer. She and her husband, Aubrey, have three children.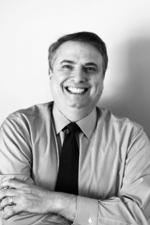 Anton Posner
Chief Executive Officer, Mercury Resources LLC
Mercury Resources provides full supply chain services to the global metals, steel, and industrial commodity markets. Founded in 2016, Mercury Resources has diverse experience providing total solutions to producers, consumers, trading companies and banks involved in the commodity trade space.
Prior to joining Mercury Resources, Anton was Chief Executive Officer of CWT Commodities USA, the North American unit of the Singapore based global logistics and financial services company CWT Limited. Over his career Anton held positions at supply chain management companies and steamship lines including sales and marine operations.
Anton holds a Bachelor of Science degree in Marine Transportation/Business Administration from The State University of New York Maritime College and Fort Schuyler where he also obtained his Unites States Merchant Marine License as a Third Mate. After his academic career at SUNY Maritime, Anton served as an office in the United States Naval Reserve in various units including as a junior officer in Naval Control of Shipping unit in New York.
Anton has lectured at several colleges an universities on the business of logistics including The State University of New York Maritime College, The United States Merchant Marine Academy, and Baruch College of the City University of New York.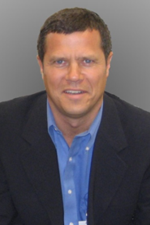 Jerry Richardson
Executive Director, Comanhia Siderurgica Nacional, LLC (CSN)
Jerry Richardson is the Executive Director of CSN LLC, the U.S. based subsidiary of Brazilian steel and mining conglomerate CSN. He is resonsible for all domestic and import activities of CSN LLC, including financial, commercial and operational management of the company. In June 2018, he led the $475 million sale of CSN's steel processing plant in Terre Haute, Indiana; a facility which CSN had bought in 2001 for $55 million in renenue to over $900 million at its peak of commerical activity in 2018. He is currently the head of CSN Trading, a company specializing in the importation and distribution of steel products.
Over the last 30 years, Mr. Richardson has developed a command of the steel industry while working for international trading companies focused on metals including Duferco SA, Preussag International Steel Corp., Mannesmann Pipe & Steel and C.Itoh & Co. His broad experience with all types of carbon steel products and international trade gives him a unique view of the world market from a U.S. perspective and his finance background, commercial experience and affinity for operations gives him a unique skill set as a recognized leader in the industry.
Since 2008 he has served on the board of the American Metals Supply Chain Institute (formerly American Institute for International Steel) and has been a featured speaker and presenter for numerous industry events and conferences over the last 10 years. Jerry graduated with a Bachelor of Science degree in Finance from Miami University in Oxford, Ohio in 1985.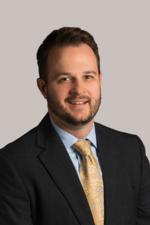 David Schollaert
Senior Analyst and Editor for Steel Market Update
David joined SMU after more than a decade in the metals and mining industry in a myriad of different roles. Much of his experience and expertise is within the coverage and analysis of steel-making raw materials and served previously as senior editor of the CRU Prices Service. Most recently, however, before his return to market analysis, David held roles as a metal buyer and an operations manager for raw material suppliers.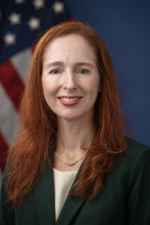 Dawn Shackleford
Executive Director for Trade Agreements Policy & Negotiations, U.S. Department of Commerce, International Trade Administration
Dawn oversees Commerce Department engagement in multilateral trade institutions, the monitoring of steel and aluminum trade related matters, and U.S. foreign trade zones. Prior to this position, Dawn served as an Assistant U.S. Trade Representative, chaired the Trade committee of the OECD, served as adjunct professor at American University and held positions within the Department of Defense.
She holds a Master of Arts Degree in Internationsl Affairs from American University in Washington, DC, a Bachelor of Arts Degree in Politics from the University of California, Santa Cruz, and studied at the National University of Ireland, Galway, and Friedrich Schiller University, Jena, Germany.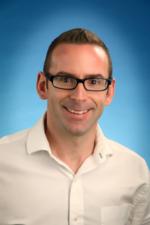 Matt Smith
Matt Smith - Co-Head of Crude Analysis at Kpler, a data analytics firm
Matt started his career at Royal Bank of Canada in London, England, working his way up to portfolio manager in the investment management team. He then moved to the US and spent eight years as a Global Commodity Analyst at Schneider Electirc / Summit Energy, before becoming Director of Commodity Research at ClipperData for six years, leading a team of analysts across a variety of energy and agricultural commodities
Matt joined Kpler in September 2021 as Co-Head of Crude Analysis and helps lead a global team of analysts focused on producing research and providing counsel to key clients in the energy market. Matt is also regularly featured by media outlets such as CNBC, Bloomberg, NPR, Wall Street Journal and Reuters.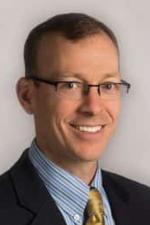 Josh Spoores, CRU
Josh Spoores is Principal Analyst - Steel at CRU

Joining CRU in 2012, Mr Spoores is Head of Steel Analysis in North America and editor of CRU's market leading Steel Sheet Monitor and Steel Monitor. He also forecasts prices, demand, production and trade of sheet and plate products for both Canada and the US for CRU's steel sheet and plate market outlooks. Prior to this role at CRU, he was a Senior Marketing Analyst at Severstal North America, founder of Steel Reality, a forward-looking market analysis firm using a models-based approach for flat rolled and plate steel. He was also the Market Research Manager at Majestic Steel USA, one of the largest flat rolled service centres in the USA. He has a BSc in Business Administration from Bowling Green State University.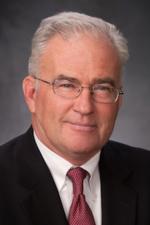 Edward Sullivan
Chief Economist and Senior VP of Market Intelligence, Portland Cement Association
Edward Sullivan is Chief Economist and Senior Vice President of Market Intelligence for the PCA. He directs a staff of 8 eonomists and all PCA's forward market assessments that support the industry's planning efforts and market research. Ed's analysis and views regarding the construction, cement and concrete and industries is widely used in corporate planning efforts, the financial industry, and media. Ed's analysis also supports the cement indutry's advocacy efforts in Washington, D.C. and to this end has testified before Congress.
Ed has more than 40 years of industrial economic analysis in support of senior executives has played an important role in several U.S. Government trade policy decisions. In the past, Ed has held the position of Vice President at Chase Manhattan Bank Economics, Standard & Poor's, and Wharton Economics where he worked with Nobel Lauriat, Lawrence Klein. His background also includes positions as a senior intelegence officer at the Central Intelligence Agency, where hs was awarded a commendation from Bob Gates (then Deputy Director of Intelligence and later Secretary of Defense). He was also an economist within the Office of Senator Edward M. Kennedy.
Ed has been cited by the Chicago Federal Reserve for his forecast accuracy. Various other forecasting surveys have placed Ed among the most accurate construction economists in the country. Over the years, Ed has been named a "key influencer" in the domestic and international cement and concrete industry by various trade magazines.
Ed has taught economists at St. Joseph's and Villanova Universities in Philadelphia, Fairfield University in Connecticut, as well as Columbia and Fordham Universities in New York City.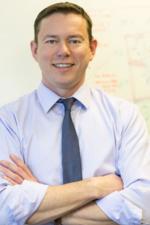 Bernard Swiecki
Senior Director, Research, Automotive Partnership, Center for Automotive Reasearch
Bernard Swiecki serves as Senior Director of Research at the Center for Automotive Research (CAR), as well as Director of the Automotive Communities Partnership (ACP). He joined CAR in 1994.
Mr. Swiecki manages research projects studying a wide breadth of automotive industry structure and technology topics. He manages CAR's analysis of vehicle market and production data. He has also led trade missions to China, Italy, India, and Russia. Mr. Swiecki has authored numerous articles for print publications, as well as a monthly column, on the automotive industry. He regularly presents at conferences and industry events around the world, as well as providing interviews to local, national, and global media.
Mr. Swiecki is a member of the Society of Automotive Analysts (SAA). He has served on the U.S. Department of Commerce Eastern Michigan District Export Council. He received his BA from the University of Michigan in 1998 and his MS from Eastern Michigan University in 2003.
Timna Tanners
Managing Director, Wolfe Research
Timna Tanners is a managing director covering 20 equities in the Americas Metals and Mining sector in addition to forecasting relevant commodities at Wolfe Research, a premier equity research firm. She is a regular speaker at steel industry conferenced and hosts frequent events for clients with corporates and industry experts. Her insights have been featured regularly on business media, such as CNBC and Bloomberg News, including the trademarked term Steelmageddon®. Timna has been ranked #1 in Institutional Investor's All America Poll for nine consecutive years. Prior to October 2021, Timna covered Metals and Mining and Bank of America Securities for over 10 years, and covered the sector for over eight years previously at UBS Investment Bank.
Timna holds an MBA from UCLA, a Masters in Journalism from Northwestern University, and a BA in Politics from Pomona College.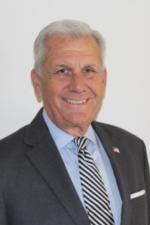 Michael Taylor
Chairman and CEO, Friedman Industries
Friedmand Industries, headquarterd in Longview, Texas, is a manufacturer and processor of steel products with operating plants in Hickman, Arkansas; Decatur, Alabama; East Chicago, Indiana; Granit City, Illinoise; Sinton, Texas and Lone Star, Texas. The Company has two reportable segments: coil products and tubular products.
Michael Taylor was appointed Chairman, CEO and President of Friedman Industries in March 2019. Before this, Mr. Taylor served as a Director and Chairman of the Board of Friedman Industries from January 2017. Prior to working with Friedman, Mr. Taylor began his career as a commercial trainee for Cargill's international steel trading business, holding positions in Long Beach, California, Minneapolis, New York and Sao Paul Brazil. In 1996 he transitioned to Cargill Steel Service Center as VP/General Manager of their East Chicago, Indiana plant. In 2003, Mr. Taylor was appointed President of Cargill Metals Supply Chain, a position held until his retirement in 2014 after nearly 34 years with Cargill. He has 39 years of experiencew in global ferrous markets and the US steel service center industry.
Mr. Taylor graduated from Linfield University in McMinnville, Oregon, is a native of Portland, Oregon, married (wife deceased) with three daughters 23, 26 and 29.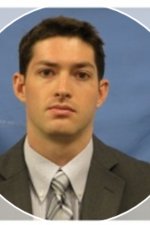 William Van Meerbeke, CFA
Associate Director, Corporate Finance, Fitch Ratings
Bill Van Meerbeke is an Associate Director on Fitch's Metals & Mining team and leads Fitch's North American Steel coverage. His responsibilities include corporate credit analysis and research within the Metals & Mining sector. Bill earned a Bachelor of Science Degree in Finance from New Jersey Institute of Technology and is a CFA charterholder.